An App, A Lifestyle, A Mindset
Building Emotional Resilience With Reset Zone
Entering the Reset Zone
Years before the technology was conceivable, Heather Skoll, founder of Reset Zone, dreamed of a 'tool kit' of coping tips, instructions and guided videos that could be accessed anywhere around the world.
A life and wellness coach, Heather contacted Treefrog with a start-up idea: to create a portable, accessible, online tool that would support individuals with their goals in practicing and achieving emotional wellness. With a potential brand name 'Reset Zone' but no idea where to begin, who her target market was, how to market or sell the product, or how to develop the mobile app, Heather reached out to the Frogs to see if we could support and help guide her vision.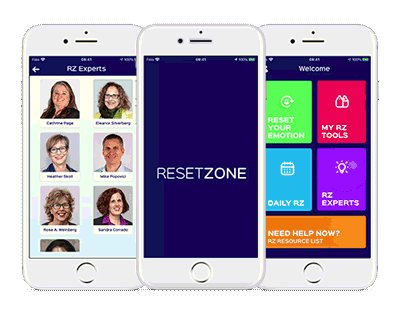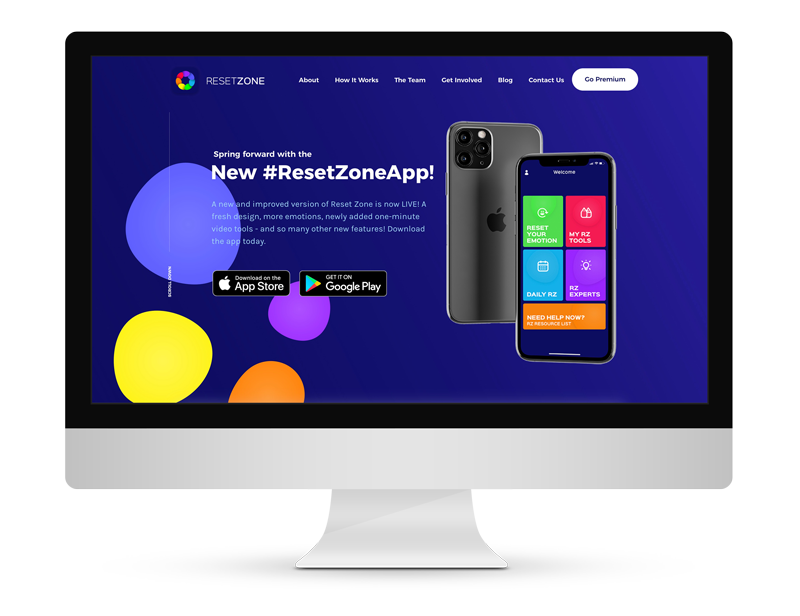 Behind the Brand | Take #1Min2Reset
Reset Zone was created as a tool for everyone – to help students, young professionals and parents find simple solutions to everyday stresses and problems that can make them feel overwhelmed. It's more than just a wellness app – it's a community of like-minded individuals and advocates who are dedicated to improving the lives of others as well as their own.
By practicing mindfulness to reset challenging emotions, Reset Zone community members can unlock peace of mind and live happier, healthier, and more productive lives. With guided video instructions that are easy to follow at work, at school, or at home, users can 'reset' in just one minute.
Emotional Wellness Made Simple
With accessibility and ease of use in mind, the Reset Zone app was designed and built to optimize user experience and adaptation. The app flow asks users a series of questions to which the app will then provide suggested video content as tools for community members to reset, refocus and restart their moods.
Through the app, users can continuously rate their emotions and be given options to replay mindfulness sessions, explore other emotional guidance videos, or connect with additional help tools.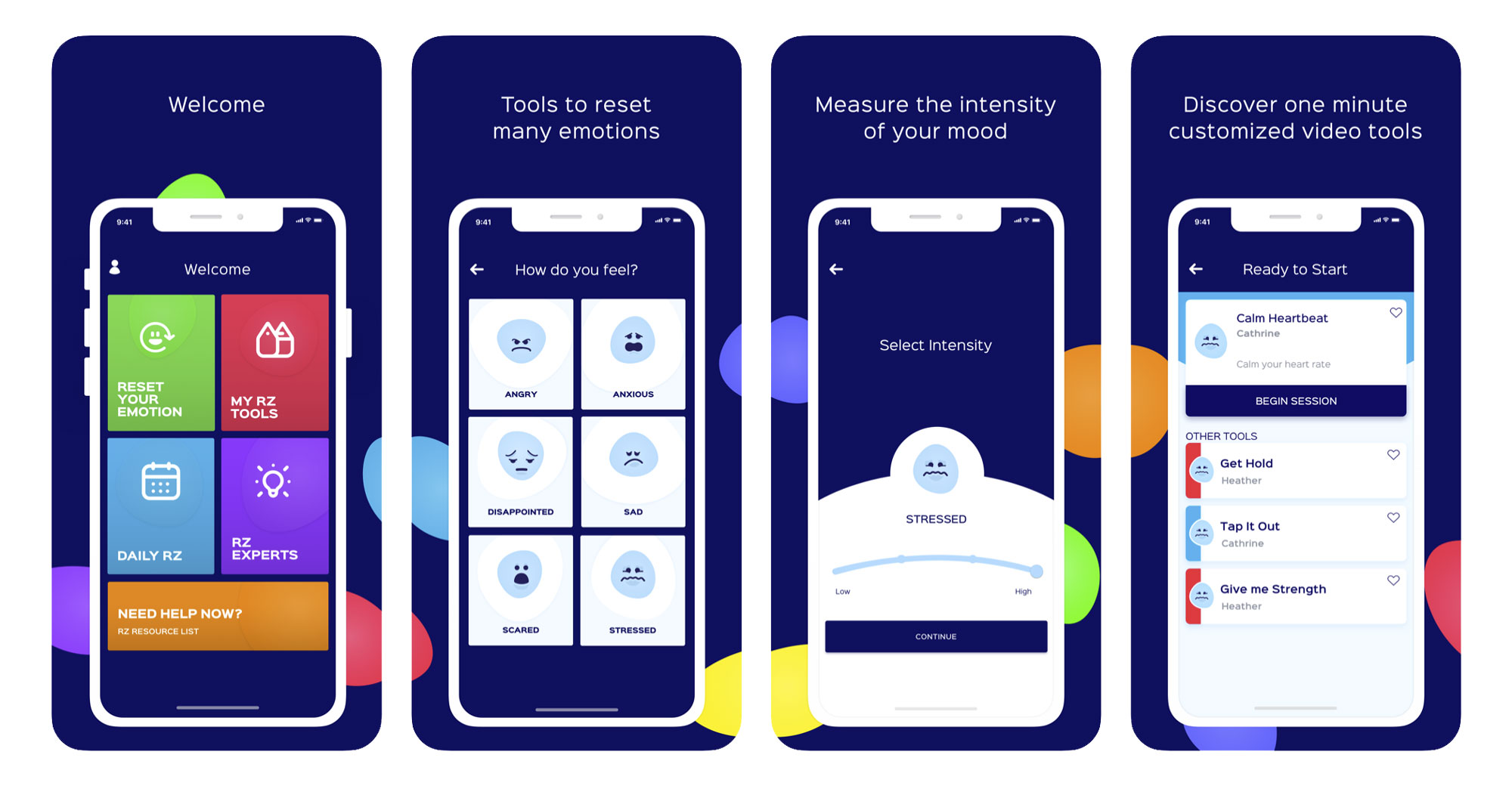 Inhale Calm, Exhale Stress, Download the App Today