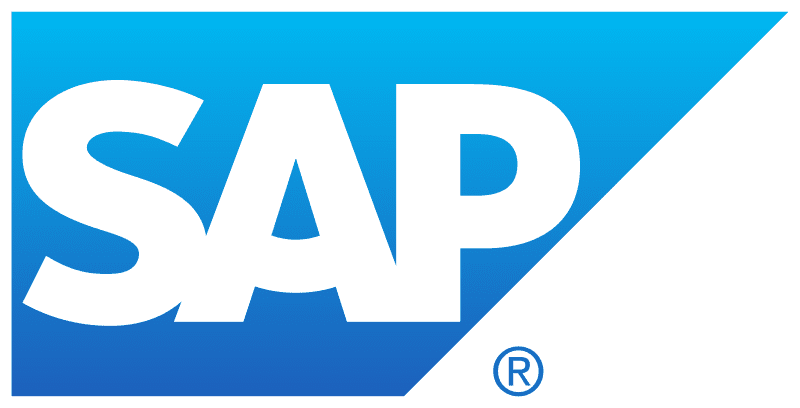 SAP ERP business software has four decades of experience. Its intelligent technologies and leadership in business processes make it the perfect choice for any business. SAP is not just for large companies. Many small and midsize companies also use this software. 
SAP helps companies automate routine tasks, create tighter connections with their customers, and accomplish more with less. It also allows companies to discover tools and strategies that will help them grow their businesses.
Benefits of a SAP Integration
Reduced development times and costs

Reliable and repeatable data mapping and manipulation

Improved visibility of data and decision making

Increased employee productivity

Reduced operational costs 

Unlock your businesses profit potential 

Improve customer experience and satisfaction

Streamline operations 

Streamline sales order process

Reduce requirement for calls into yoru call center

Drive an improved self service model by providing dealer/ customer dashboards

Product Configurators 
Hire the SAP Experts at Treefrog
With over 25 years of experience, Treefrog is a SAP integration expert. We're conversant with a wide range of ERP softwares, so we know when to use SAP vs SYSPRO.
Treefrog has helped a wide range of clients with ERP to Web integration. Choosing the right software is an important decision for any company and one we can help you make with confidence. So reach out to us to learn more about ERP integrations and if it's right for your business. If SAP doesn't suit your business, we'll help you discover what platform does.
Contact Us
Shopify integration provides users with the ability to automate their data entry tasks to reduce processing errors and costs. It can be used for multiple integration points which allows users to automate most manual business processes. 
Shopify integration helps to synchronise order details, including customer and shipping information, product data, pricing and inventory, between their Shopify store and back office systems, such as ERP or accounting software.
The WooCommerce integration tool dynamically maps data to WooCommerce objects and operations to automatically synchronize data with your ERP system. It will also help to improve the management and consistency of products, stock and pricing.
Whether you're launching a business, taking an existing brick and mortar store online, or designing sites for clients. WooCommerce can help companies get started quickly and build the store they want.
Magento integration solution is a customizable system that can be integrated with an ERP or CRM system. This will help to remove time-consuming and error-prone order processing and improve order fulfilment times by integrating Magento. 
Magento's integration solution will help process orders and increase company output. Whether you are specializing in a B2B or B2C, integrating your Magento e-commerce platform with your ERP system will provide businesses with the tools they need to excel.
BigCommerce is a market-proven integration solution that synchronizes business owners' data with their accounting, CRM or preferred courier service. 
BigCommerce provides companies of any size with a proven drag-and-drop solution to integrate with their business software. Making it easier for businesses to automate order management tasks and other business processes associated with e-commerce. BigCommerce empowers business owners to focus on optimizing their business for growth.
3dcart is a market-proven API integration solution that synchronizes a company's data with their accounting software, eBay, Amazon or another online store.
3dcart provides organizations with an API integration connector to integrate with any business system and quickly and simply automate repetitive employee processes associated with e-commerce.
X-Cart integration has over 20 years of experience in the e-commerce industry. Whether your business needs enterprise solution or help getting established, x-cart can help businesses in a variety of different industries. 
X-cart helps businesses create a digital presence that grows. Whether they're looking for an out-of-the-box template or a custom website build, this integration will help users design, deploy, monitor, and control a high-performing online store.