An Innovative, Remote Operating Robot
Imagine receiving a call on a snowy December evening from an Operating Room located two hours from your home. For Medical Device Representative (MDR) Steve McMillan, this was not an uncommon aspect of his job. The late-night calls and travel times were key characteristics of a job that has not evolved much in the last 30 years.
Steve contacted Treefrog Inc. with the idea to help MDRs revolutionize their jobs and eliminate the long hours of travel required. He wanted to be able to increase Operation room (OR) access and create a better experience for surgeons, nurses, and MDRs alike. With no idea where to begin, who the target market was, how to market or sell the robot to investors, he reached out to Treefrog to see if we could support and bring his vision to life.
Digitizing the Healthcare Industry
RoboRep was founded on the idea to create a portable, accessible, telepresence system that would provide on-demand, real-time, technical support during OR procedures.
Surgical teams deal with a range of devices from different manufacturers, making it difficult for them to learn extensive knowledge about the medical devices they will use for surgery. This is why MDR's have always been present in operating rooms, to advise the surgical teams on the proper use and application of medical devices.
Though, this came with a lot of scrutinies. Many people wondered about the kind of influence MDR's had over which product surgeons used on any given procedure. Moreover, the cost of service they were providing and the potential for them to compromise the sterile field in the operating room.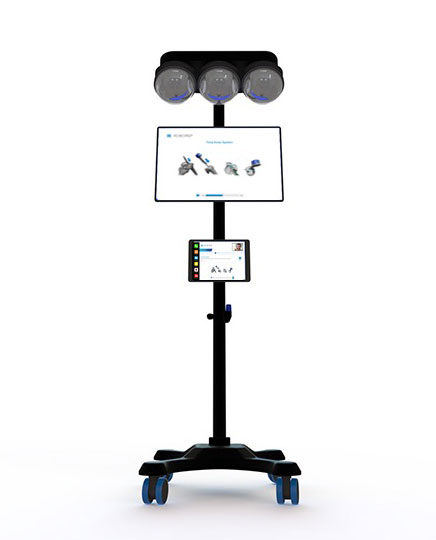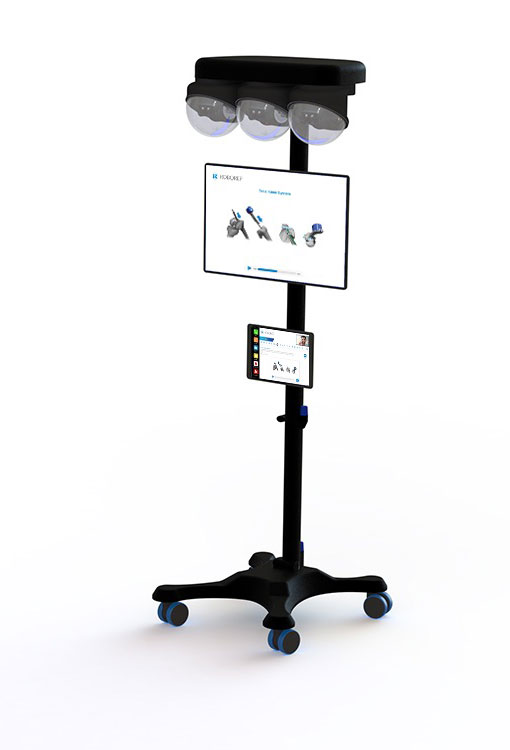 A Collaboration Between Software and Hardware
When Steve first started in the industry, the medical device representatives were in the OR and pointed at tools. Now they use a laser pointer. Not much has changed over 30 years until Steve had the idea for RoboRep.
RoboRep works by using cameras, an audio interface, and a laser pointer to allow the MDRs to observe and communicate with the surgical team. They use the laser pointer to identify specific parts and devices as they are needed as if they were right there in the room. The system has a screen on which the MDRs can display information and diagrams relevant to the procedure being performed, in which surgical teams can access information about various devices.
Treefrog designed and implemented all of the software components for RoboRep, including multiple front-end applications for desktop and mobile devices and various backend components to manage users and WebRTC based video calls. This software interfaces with several cameras, robotic motors, and the laser pointer to provide the remote representatives full remote control over RoboRep in a simple, convenient, and privacy-focused manner.