Is your brand on Instagram? Your answer should be a big 'Yes!' Otherwise, you're missing out on the chance to potentially reach up to 700 million monthly users!
Instagram is a photo-sharing mobile platform that allows users to share photos and videos, individually or as a set. Getting ahead on Instagram involves following some common best-practices which include posting high-quality visual content, making a list of accounts to @mention and tag that relate to your content, and creating the perfect schedule to post.
However, one aspect of Instagram that arguably isn't being used to its full potential is hashtags.
Instagram hashtags are one of the best ways to grow your account. Did you know that posts with at least one hashtag average 12.6% more engagement than posts without any hashtags.
PetaPixel words it best: "Think of hashtags as a pipeline to the rest of the world."
Using the right combination of hashtags in the captions of your Instagram posts (and Instagram Stories) can help you expose your brand to large and targeted audiences. In fact, your chances of attracting new followers, gaining more likes, and increasing engagement are massively improved by the use of hashtags! However, if you're not choosing your hashtags strategically, your posts will not get in front of the right people.
Every Instagram post can be accompanied by a caption and up to 30 hashtags. These hashtags help categorize photos and videos, which supports the process of content discovery and optimization.
For example, Luxy Hair, a hair extensions brand, posts images of intricate hairstyles with hashtags like #hairideas, #hairgoals, #hairtutorial, etc.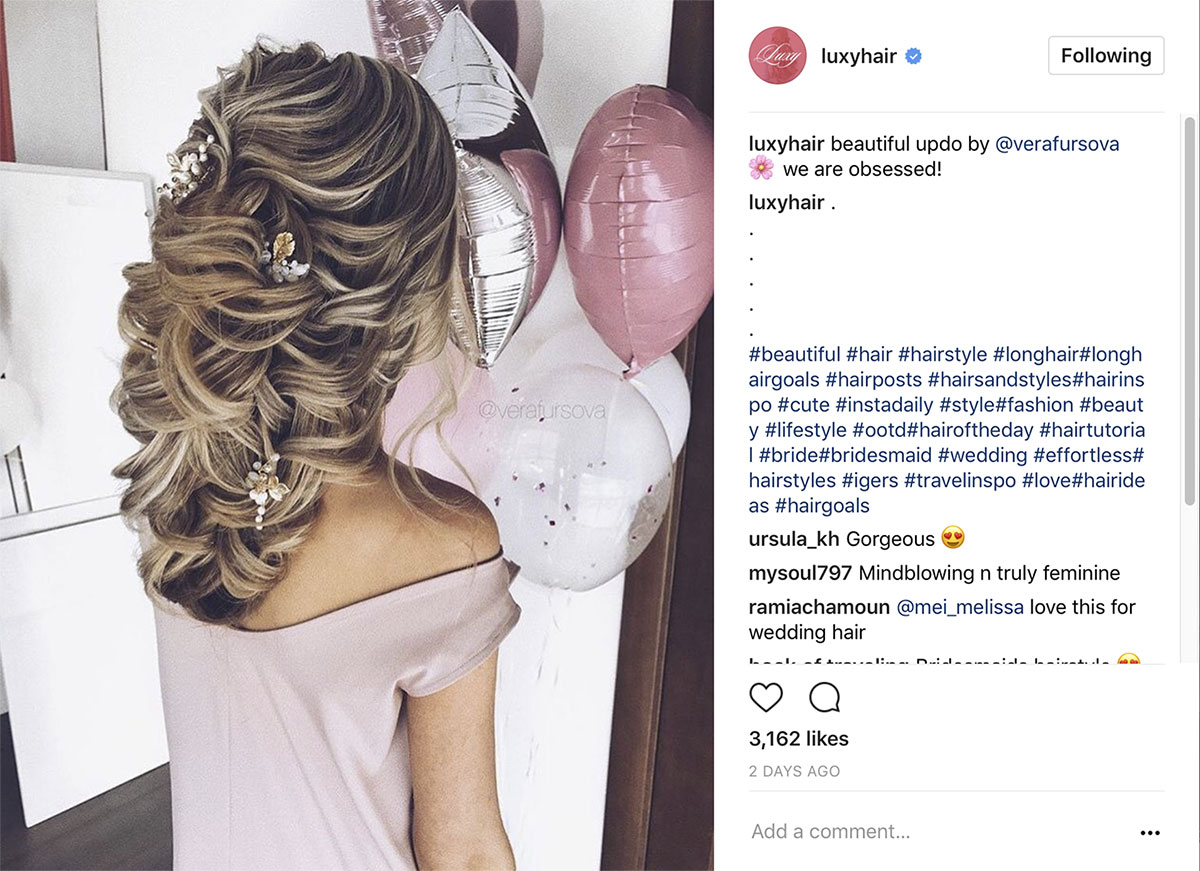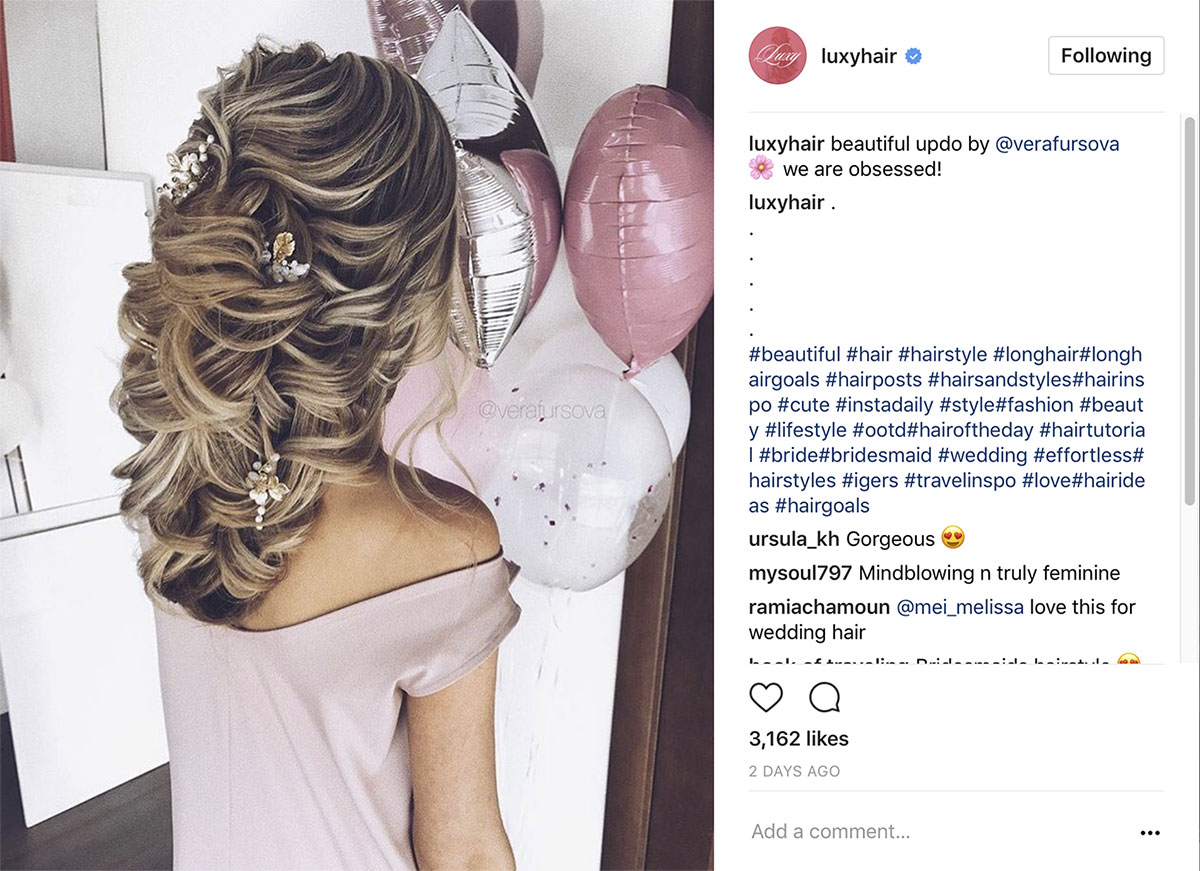 Due to these hashtags, any user searching for hashtags about #hairideas, #hairgoals, or any of the other hashtags used, may come across this post.
There are two types of hashtags that are commonly used in conjunction with regular content-related hashtags: Branded Hashtags and Community Hashtags.
Having a general understanding of the different types of hashtags (and their corresponding audiences) can help you develop a more effective Instagram strategy.
Branded hashtags are unique to a brand or campaign. It could be as simple as your company's name, tagline, or the name of one of your products or campaign. These hashtags can also communicate your brand identity or lifestyle messaging.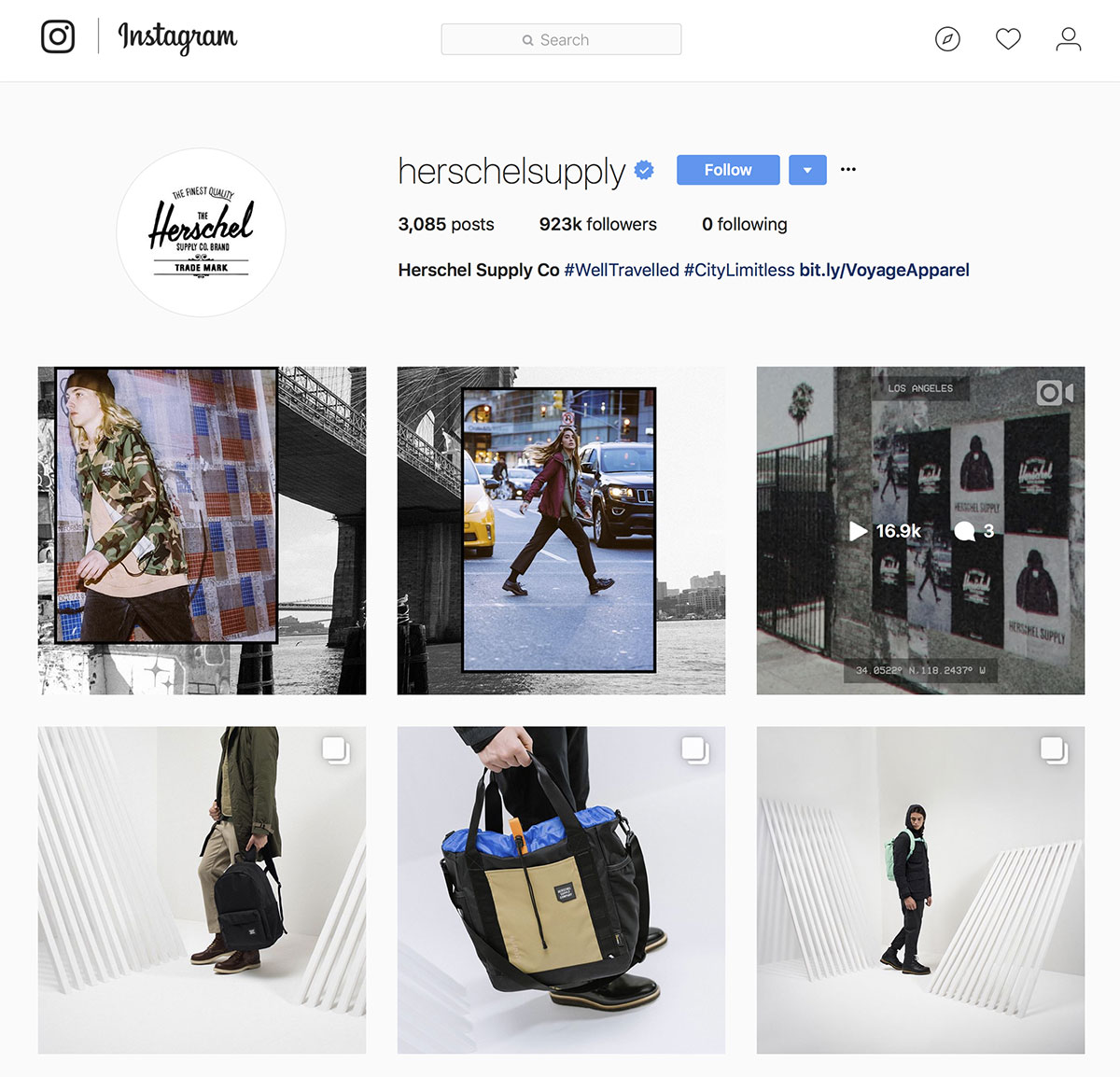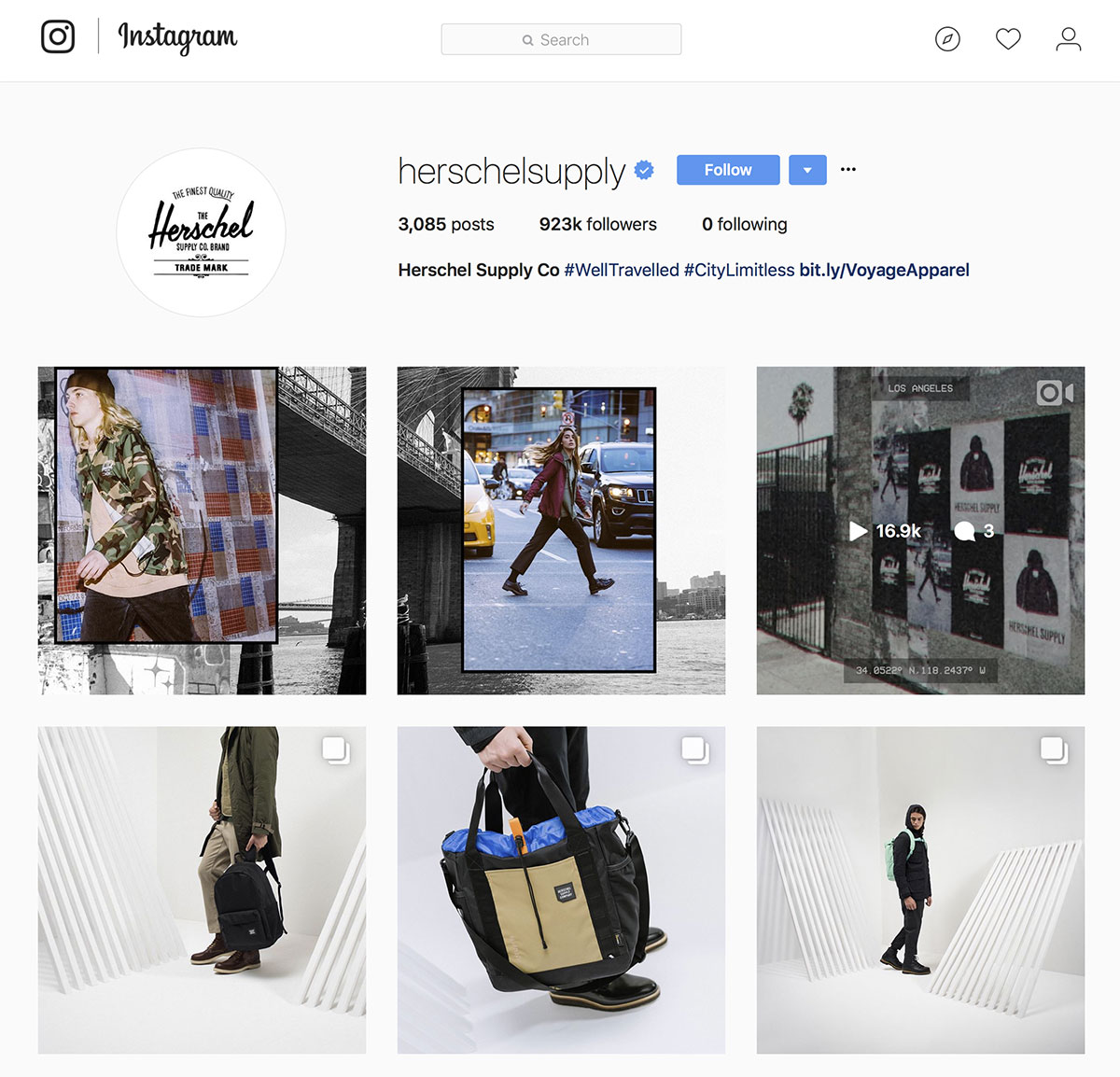 For example, Herschel Supply Co. uses a few branded hashtags, including #HerschelSupply, #WellTravelled and #CityLimitless. The hashtag #WellTravelled was created for a campaign to encourage customers to share travel photos featuring Herschel products. Now tagged in more than 2.57 million posts, it is often cited as one of the most popular travel hashtags on Instagram.
Like Herschel, you can create a branded hashtag for a specific campaign, contest, or to simply showcase your company's culture, products, or services.
If you're running an Instagram campaign or contest, having a brand hashtag will help drive participation and engagement. It will also organize all the posts that are tagged with it on a hashtag page. This is helpful if you're using the hashtag to collect entries for a promotion or contest submissions, or looking for content to 're-post' onto your brand's account.
Use branded hashtags to get your most loyal followers and customers to engage, and to improve your overall online brand awareness.
Community hashtags connect like-minded users around a specific topic. These hashtags are more general and don't necessarily have anything to do with your company or brand.
Some examples include #instafood or #dogsofinstagram. These hashtags are widely used and aren't specific to any one person or brand.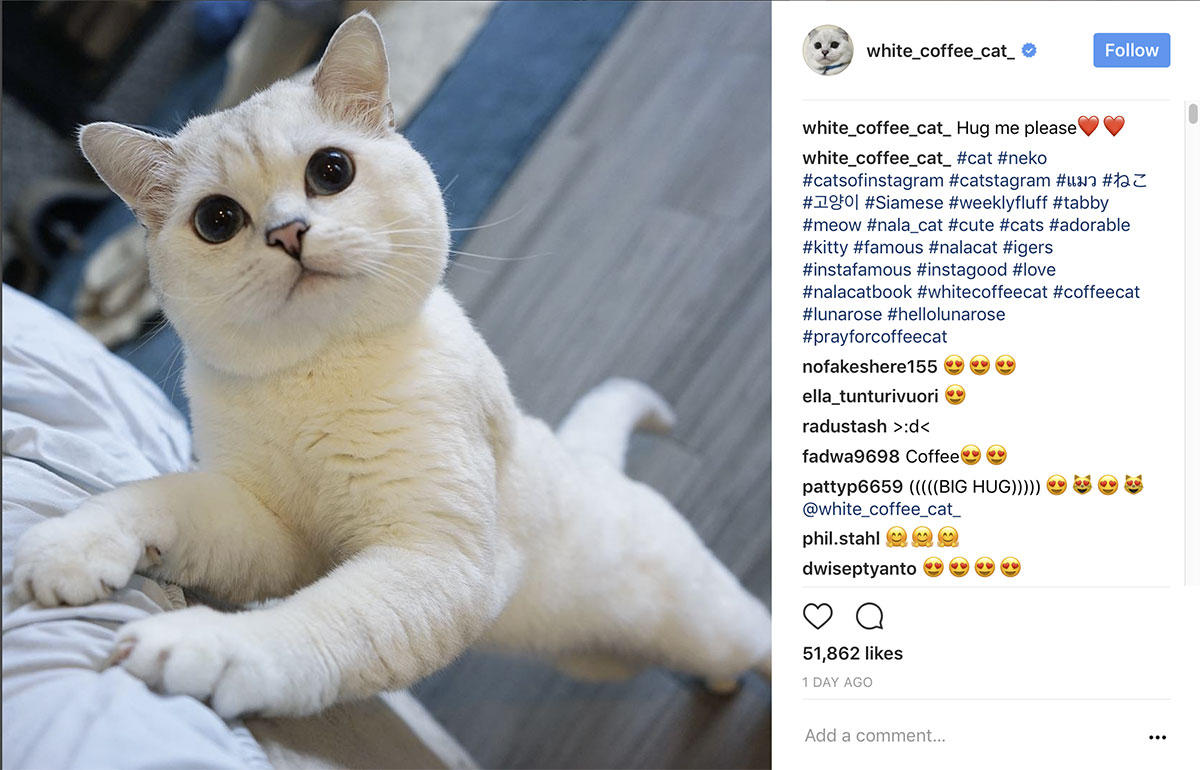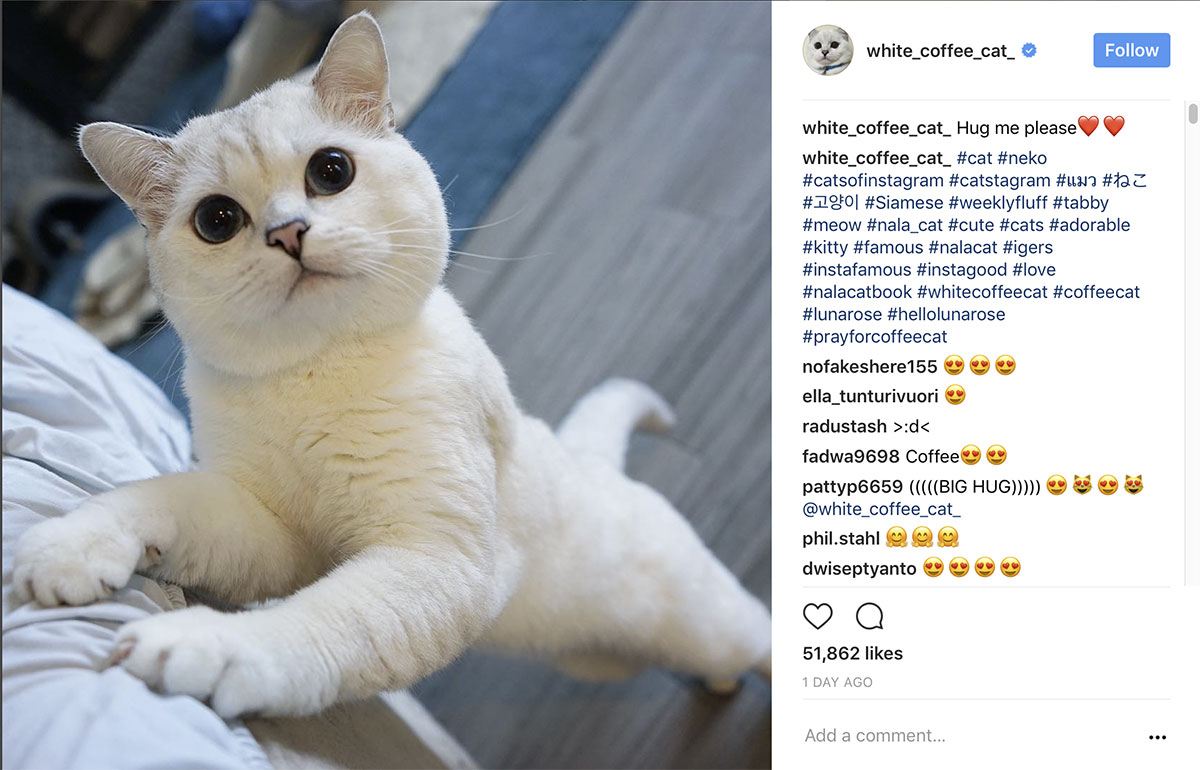 For example, the photo above from @white_coffee_cat_ uses multiple community hashtags including #catsofinstagram, #catstagram and #weeklyfluff.
The benefit of community hashtags is that people actively search for these common word sets, so, if your brand's photos and videos show up in the search results, you'll get instant exposure to a new audience.
However, you need to make sure the community hashtags are relevant to the content you're posting. If @white_coffee_cat had used hashtags like #instafood or #ootd in the photo, it wouldn't have made sense.
The best way to figure out which community-oriented hashtags are right for your brand is by researching which hashtags your audience or competitors are already using.
If you are not being strategic with which hashtags you are using, your posts will not get in front of the right people. The first step to figuring out which hashtags are best for your brand is to put yourself into the shoes of your ideal audience.
For example, if you are a real estate agent serving the city of Hamilton, you ideally want to target potential homebuyers looking to move into a house in the Hamilton area. Logically, some keywords that the target group may search for include #HamiltonHomes and #HamiltonLiving. It is then important to further develop this list and to investigate what else the target market may be interested in.
Next, create a list or home buying hashtags that are directly relevant to your company, brand, and include the location that you serve. For example, if your company is called 'Hamilton House Hunters', one of your hashtags could be #HamiltonHouseHunter.
As a real estate agent, the obvious industry hashtag is #RealEstate, but you can narrow it down further to the specific location that you are serving: #HamiltonRealEstate. Some other hashtags could include #RentalProperties, #Hamilton, #GTAHomes, and #HouseHunter.
Finally, make a list of the hashtags that your top competitors and ideal audiences are using. This involves some research, but it is well worth it if it means you'll be attracting potential clients to your business.
Once you have your list of hashtags, do a search of each hashtag on your list to ensure that the content that pops up is relevant to your brand, is appropriate, and has a good amount of users using the hashtag.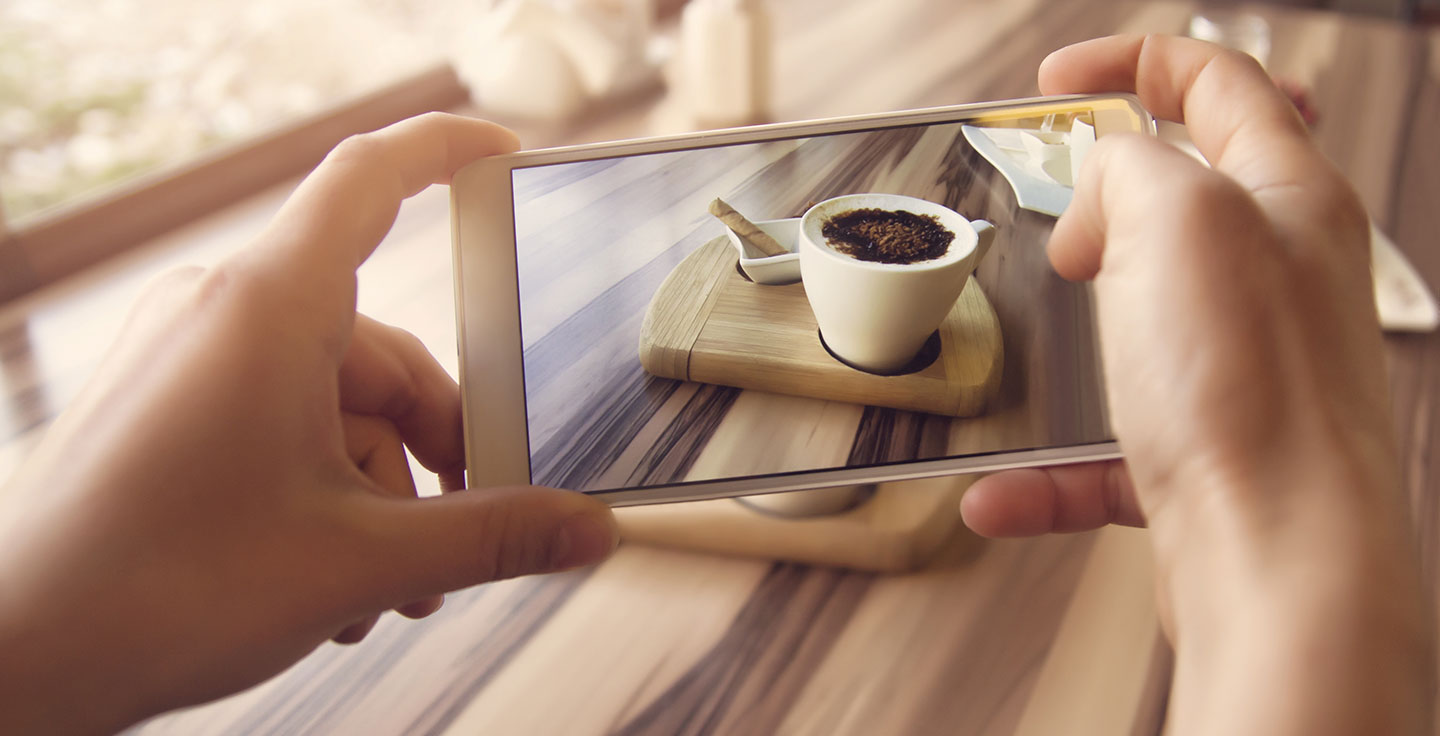 Additional Tips
Instagram currently limits the number of hashtags you can use per post to 30. Many users avoid using more than 5-10 hashtags simply because it looks like spam. One way to avoid the unprofessional, 'spammy' look of using many hashtags is to post your main brand hashtags in your main caption, and the rest of the hashtags as a comment. This will ensure that your post still falls under each of your hashtags, but avoids viewers from seeing all the hashtags at first glance.
Keep your main hashtags typed out in a note on your phone, which you can easily copy and paste into your Instagram posts without having to re-type them each time. This will save you a ton of time!
Make sure you update your hashtags every 3-6 months! Hashtag trends are always changing, and some may become blocked by Instagram due to inappropriate content.
Using the tips and strategies you've learned here, you'll be well on your way to growing your audience on Instagram.