When executed with professionalism and flair, having a company booth at an industry-related tradeshow can take your brand presence to the next level. Tradeshows are the ideal venue to learn about new trends, scope out the competition, launch a new campaign or product, or to simply throw your name in the mix, as an industry player to watch.
However, no matter your presence, a poorly thought-out or lazy-looking booth will do harm to your brand. How? An uninteresting display makes you invisible in a sea of other more captivating booths, will cause people to go out of their way to avoid engaging with you, and in result, your participation will become a waste of time and money.
To avoid these horrors, we've outlined the six steps for tradeshow success:
1. Do Your Research
If your industry is big enough, odds are there's a tradeshow out there that's featuring your fellow competitors. Search online to determine which tradeshows are being held in your field, your geographical area, and in other areas you may want to expand your reach. Once you have determined which tradeshows you're interested in attending, be sure to research which other brands and companies will be present, as well as what types of booths have been successful for your industry the past. Knowledge is power!
2. Determine Your Marketing Budget
Professional and engaging tradeshow booths can cost upwards of $5,000 to construct and design. And with tradeshows being all about drawing people in and putting your best foot forward (to secure a potential lead), you don't want to cheap out. Be sure to fully understand and even readjust your marketing budget to accommodate your attendance in a tradeshow. It's also important to research what types of costs you'll face – by not only purchasing a spot in the show and designing your booth, but also your travel, hotel, and food costs, and more. It all adds up. Know what your marketing budget allows for before you get in too deep.
3. Identify Attendees & Connect Online
Once you've registered for the show, crack down on your demographics and determine what type of customers you may interact with while there. By identifying attendees, you'll be able to begin targeting them online – through social media engagement and by sending e-broadcasts, inviting your email list to find and engage with you at the tradeshow.
4. Consult The Professionals
When in doubt, contacting a professional digital marketing agency is always your best move. The advantage of getting input from experts is that you'll be able to express your vision, receive unique and creative feedback, and then receive guidance on the execution of a unified brand strategy. In addition to strategy and brand messaging, a digital marketing agency can also develop print materials, banners, posters, and whatever else you may need – all in one place. By outsourcing the design of your booth, you'll ensure that you have an outsider's opinion of what works and what doesn't.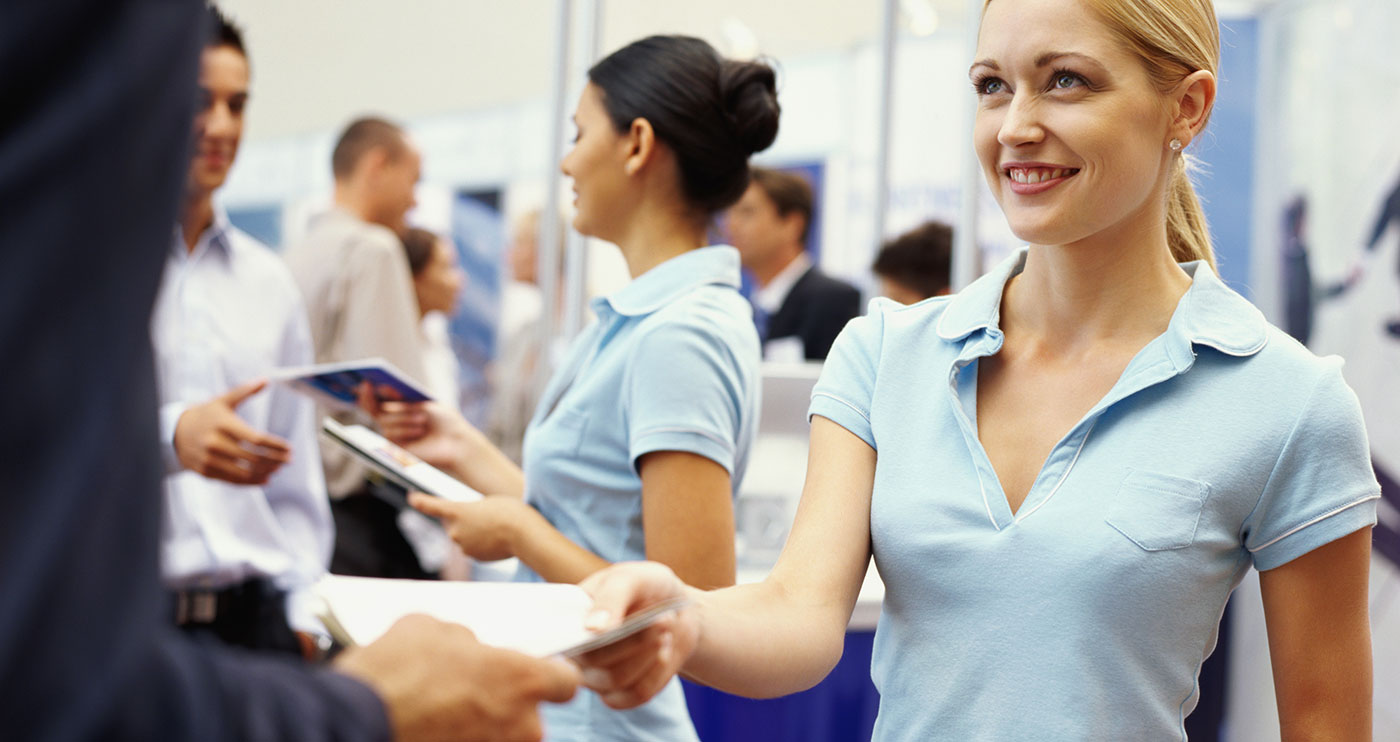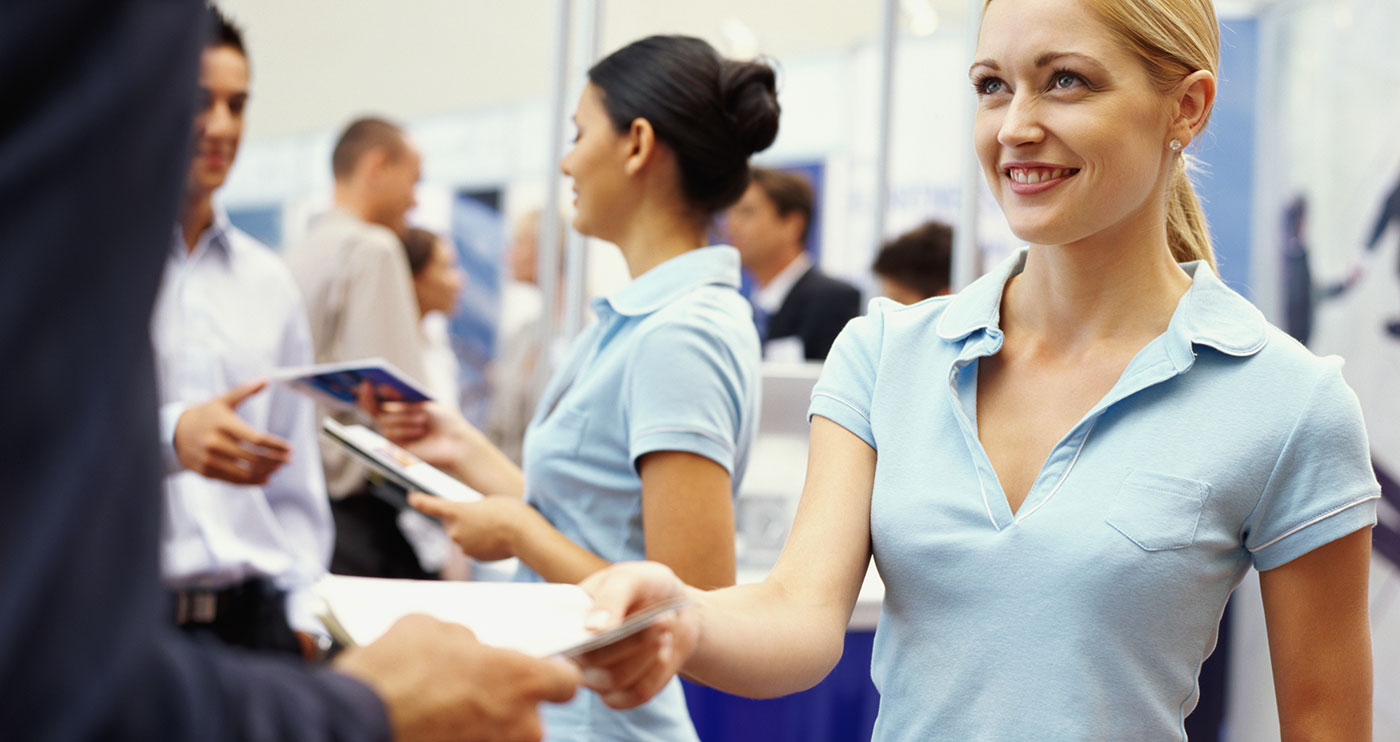 5. Invest Time In Your Pitch, Set-Up, & Demo
Don't head into a tradeshow having never assembled your booth, pitched your brand to someone, or practiced your demo. The less prepared you are, the more likely something is to go wrong. The last thing you need is to forget adhesive to mount your poster, to fumble with your words while trying to explain what your company does, or to have a glitch while showing your product capabilities.
To bump up your presence, think about:
Dressing your team in bright and unified colours.
Distributing memorable marketing materials.
Putting enthusiastic people out front.
Designing a visually appealing video or PowerPoint.
Providing free giveaway merchandise (or food).
Drawing people in with interactive games and raffle prizes.
Example: Fill out a ballot with your name and email to WIN!
This will get potential clients excited, keep them at your booth longer, and help you to build your email list!
6. Capture & Pursue Leads
It's not enough to just talk to passers-by and bring awareness to who you are and what you do. As a business, you need to capture and secure leads that can result in a sale. Be sure to offer a sign-up sheet for your newsletter and to provide a direct contact number on takeaway materials for those who are undecided. Once you've gained a person's email address, be sure to follow up within 24 hours. By touching base while your brand is still fresh in someone's mind, they're more like to commit to purchasing.