Social interaction is the bedrock of social media marketing. In fact, it is the fundamental principle on which it was created. Therefore, being heard on social media requires having conversations with other people and not just posting content.
And unless you already have a large and engaged social media following, posting without interacting is like shouting into a void.
Sure, you can use things such as hashtags to get your posts seen, but inspiring others to take action requires you to have ongoing conversations that actually engage and inspire users.
Comments, likes, and shares are examples of these interactions, but let's look at a few other things you can do to make sure you are being social rather than just doing social:
Listen
Before you can interact with your audience, you need to conduct some 'social listening' – the process of finding people who are talking about your brand or your industry in general. As people don't always @ mention your brand when they talk about it, social listening will help you find and respond to posts that may need your attention.
Social listening tools like Hootsuite track brand mentions, and high-end social listening tools such as Sprout Social can provide a deeper analysis. However, if your budget is too small to adopt these tools, you can always search your brand name (or other relevant search terms) on social media platforms directly – to find posts that you may want to respond to.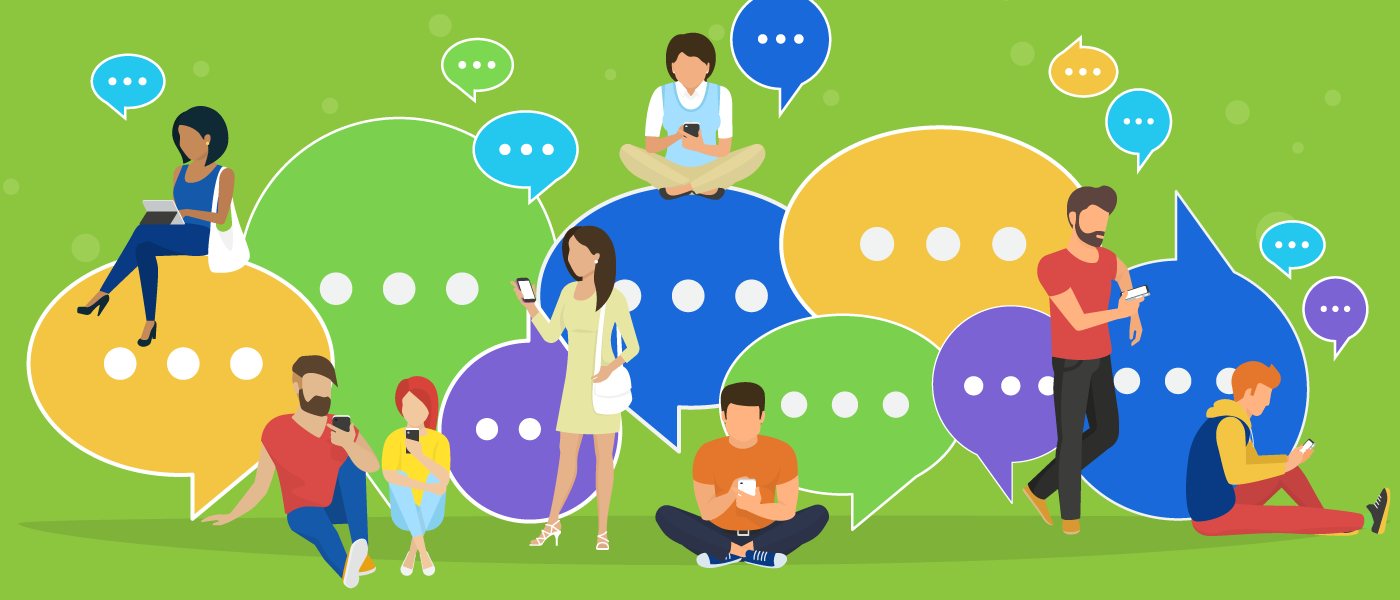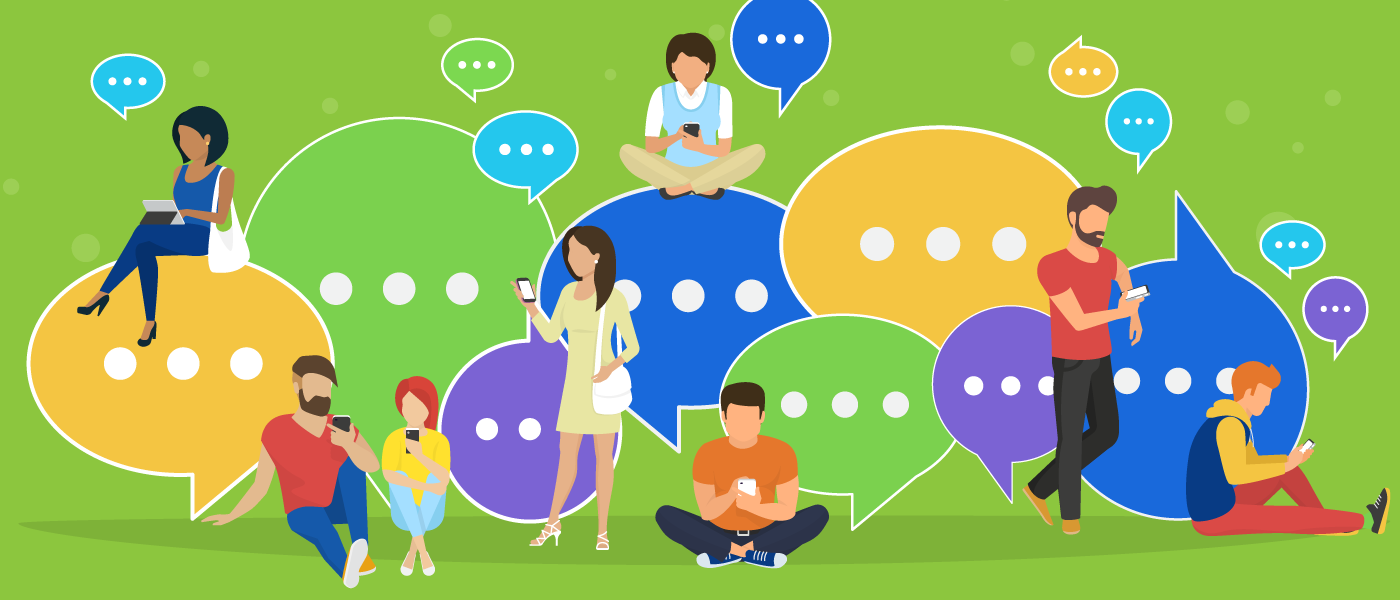 Insert Yourself into Relevant Conversations
People talk, and you better be there when they do
'Hilton Suggests' is a Twitter account run by Hilton Hotels that responds to people looking for travel suggestions.
By listening for and responding to travel posts on Twitter, Hilton Suggests positions itself as a 'helpful friend' that is willing to provide answer seekers with useful, travel-related information – whether a person's inquiry has to do with Hilton Hotels or not.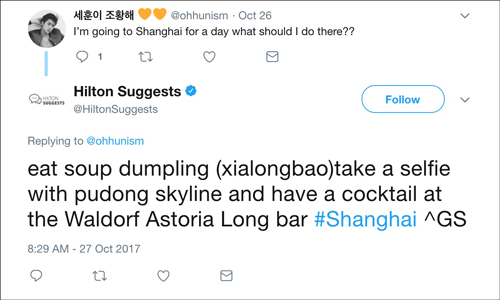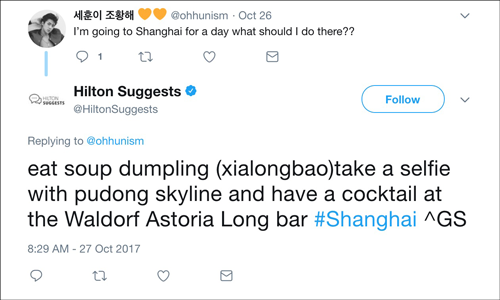 Hilton Suggests randomly inserts itself into conversations with travellers to keep the brand top of mind for them the next time they need a hotel. 
Taking after Hilton Suggests, try joining Facebook and LinkedIn groups that exist around a topic relevant to your brand. The most important interactions happen in these groups because they consist of people who you know are already interested in your type of product or service.
Start Conversations
If you're having trouble joining a conversation, start one
Several companies have started Facebook groups that relate to their brand or industry. These platforms are beneficial for the host company, as members will always have these brands top-of-mind when they interact within these groups.
If done correctly, a group can create a loyal community for your brand – keeping users coming back for more.
Skincare brand "The Ordinary" created a Facebook group for people to share skincare tips and see new products. The brand constantly posts in the group and speaks with users, which increases sales without having to spend time trying to engage new users:


You don't have to use groups, though. Fast food chain Tim Horton's is notorious for using social media to ask people what they think about their new menu items. These posts are riddled with lengthy conversations where customers debate what they think about them.
Show Love
"Treat others how you want to be treated" is also the golden rule in social media. If you want people to like, comment on, or share your social media content, you better do the same for them.
Sharing third-party content on social media is great because it fills up your newsfeed and it entices others to share your content in return (make sure you mention them so they know that you shared it, and talk about how great it is).
Our tip? Try searching Twitter for accounts that are relevant to your industry (but who are not competitors) and retweet them so that they feel more inclined to do the same for you.
Being Social with Treefrog Inc.
People love to talk, and brands who engage with consumers in real-time are the ones who are winning at leveraging social media to meet their goals.
At Treefrog, we aren't satisfied with cookie-cutter social media solutions that only consist of posting. Instead, our social media team engages with the audiences of our clients in real time – so that their message gets heard and people are inspired to take action.
Request a free quote or give us a call at 905.836.4442 today!